Tucson Freelancers Union SPARK
February 6, 2019 @ 6:30 pm

-

8:00 pm
Event Navigation
Welcome to Freelancers Union SPARK!
We host meetups for freelancers by freelancers: we invite you to bring your expertise, questions, and elevator pitches to the table to workshop and discuss.
Join us on the first Wednesday of every month (and our Facebook group for in-between events) to meet other entrepreneurs in the area, get inspired, and talk about stuff like…
 February SPARK: Level Up Your Business
Building your business starts with a purpose and a focused plan for getting there. This month's SPARK is designed to help you set your 2019 goals, and develop the concrete steps you need to take to hit them. By focusing on a few strategic goals, you'll be able to prioritize your time on the areas that will bring the greatest impact to your business.
There will also be time to network with other freelancers who may be able to offer tips you hadn't considered before.
Regardless of industry, we all share similar experiences as independent business owners! We try to ensure everyone leaves with insights and connections that will help their business thrive.
---
SPARK is built on the premise that we're stronger together than we are on our own.
The national conversation is live at #FreelanceSPARK. Join us in a whole bunch of cities cities across the country!
You can also join the Tucson SPARK Facebook Group!
Quick tips:
Yes, this event is for freelancers of all industries. We're all connected by our efforts to succeed in the gig economy.
No, this event will not be taped- it's a meetup!
Sometimes we do bring in an expert speaker- we'll announce that above.
---
SPARK Tucson is brought to you by: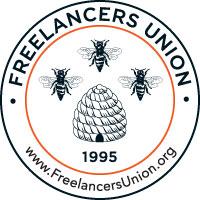 Freelancers Union
Freelancers Union is a membership organization that provides benefits, resources, and advocacy for 425,000 independent workers nationwide. To learn more or join, visit freelancersunion.org. Membership is free.